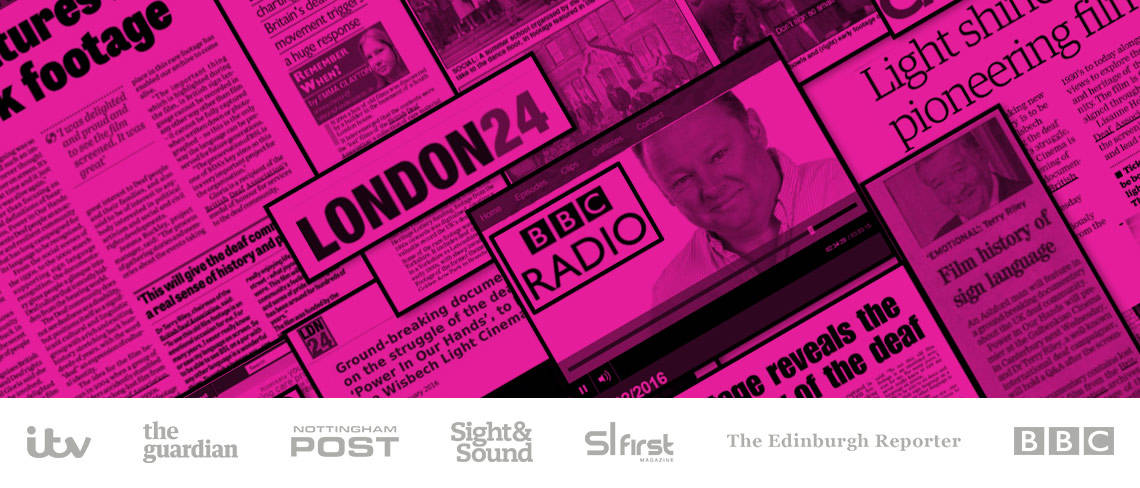 BDA Premieres Ground-Breaking Documentary: 'Power in Our Hands'
In November 2015, Rooster PR was briefed by the British Deaf Association (BDA) to help promote the UK screening of their new landmark documentary Power in Our Hands.
The ground-breaking film contained newly digitised archive footage, available to the public for the first time, exploring the secret history and heritage of the Deaf community in the UK. The film is essential viewing for a number of audiences, including those interested in political activism, social and civil rights developments, archive film and the Deaf community, their family members and friends.
The documentary was premiered at the British Film Institute in November 2015 before being rolled out in cinemas across the UK from February 2016. We were briefed to raise awareness of the film's premiere and the subsequent UK film screening tour through traditional PR. Our team worked closely with the BDA and Independent Cinema Office to raise media awareness, support the participating venues and encourage members of the public to attend the screenings.
In total we generated over 100 pieces of coverage across print, broadcast and online media. Highlights included: coverage on BBC online, BBC Radio Nottingham and BBC Radio Devon and supportive TV news pieces on BBC East Midlands and ITV. The story also received a national review in the Guardian (G2), Sight & Sound magazine (The British Film Institute), SLFirst magazine and was featured in Hearing Times.
The film was also featured across a plethora of key regional titles including: Nottingham Post, Sheffield Telegraph, Cambridge Times, Ledbury Reporter, Telegraph & Argus (Bradford), Express & Echo (Exeter), The Edinburgh Reporter, Herald Express (Dartington), Kentish Express and North Wales Pioneer.